Shopper EQ Insights
AB Test Planogram configurations
Insights: Measure and Compare Noticeability and Viewability of planogram A vs B
Actionable 
Know most noticeable positions and premium spots in the planogram.
Design right shelf for your product packs.
Shelf Clutter Breakthrough Potential
Measure Packs Noticeability against Competitors
Insights 
Know your Pack Design stands out against competitive clutter
Know whether your Pack is able to hold attention in a competitive clutter
Actionable    
Audit your pack strength against competitor
Choose the Pack with highest Shelf Clutter scores to go live in the market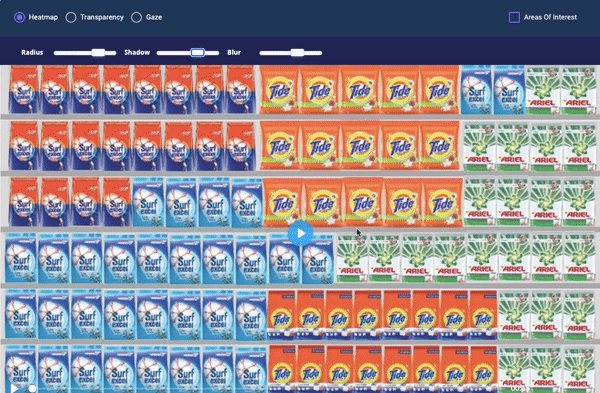 Measure Packs Closing (Persuasive) power
Insights 
Measure which pack fairs better in terms of Attention & Emotional Engagement, thus better persuasive capability.
Actionable 
Decide the pack you want to go live with.
Measure and benchmark Packs Stopping Power , Holding Power & Closing power

Qualitative Insights to Pack Design elements Noticeability
Insights
Hierarchy of Noticeability of various elements in a pack design
Qualitative insights into why a Particular pack was being preferred over other ones at element by element level
Actionable
Recommendation to make needful pack design changes or to retain to improve Pack pick up.