Technology: Facial Coding
Affect Lab's Proprietary Facial Emotion Recognition Technology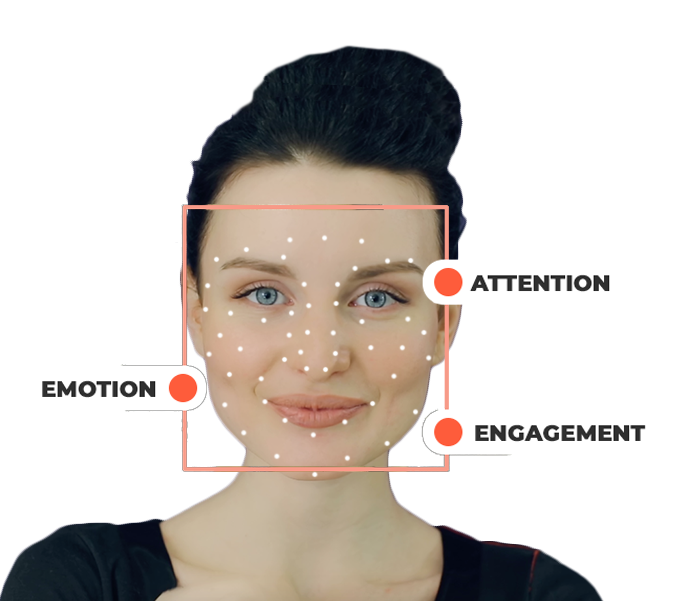 Watch a video and measure the emotions hiding under your facial expressions in real-time
Attention Scores are a measure of attention levels and the quality of attention i.e. the time duration which the audience is offering continuous attention. Attention scores increase as respondents continually focus on the stimuli and decrease as users show signs of frequent distractions.
Engagement Scores are a measure of the overall emotional experience of users with the stimuli. It is measured using Daniel Kahneman's peak-to-end rule which determines engagement by the emotions evoked by the stimulus at its peak and at the end.
Emotion Scores are a measure of the positive and negative emotions that the stimulus evokes in the audience. We categorize Happy and Surprise as Positive Emotions. Neutral, Detached, Sadness, Contempt, Fear and Anger are categorized as Negative Emotions.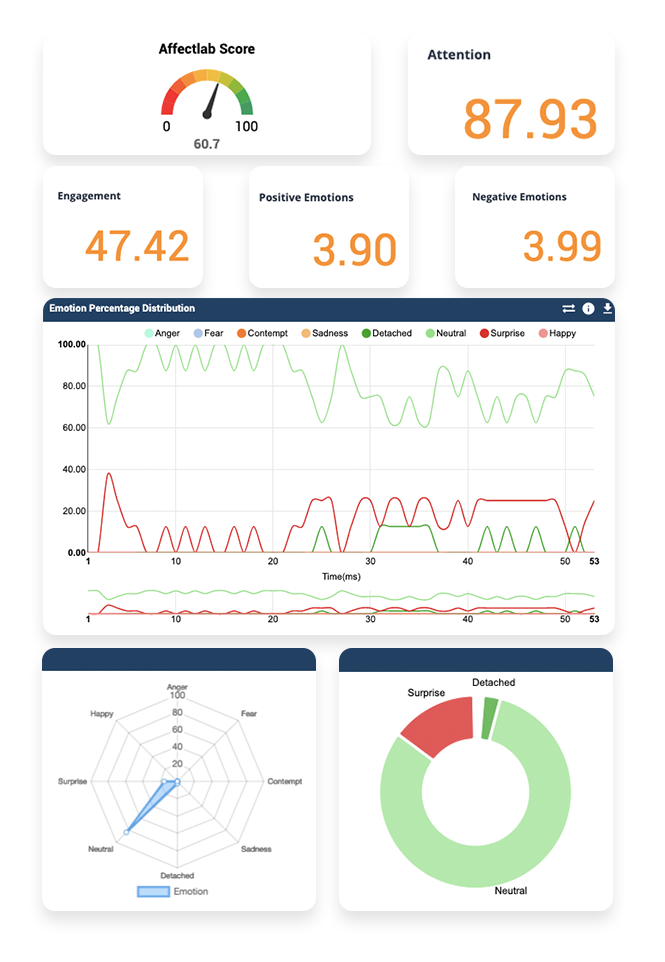 UNIQUE FACIAL DATA COLLECTED
CATEGORY SPECIFIC DATA COLLECTED
Learn about Facial Coding and its Applications